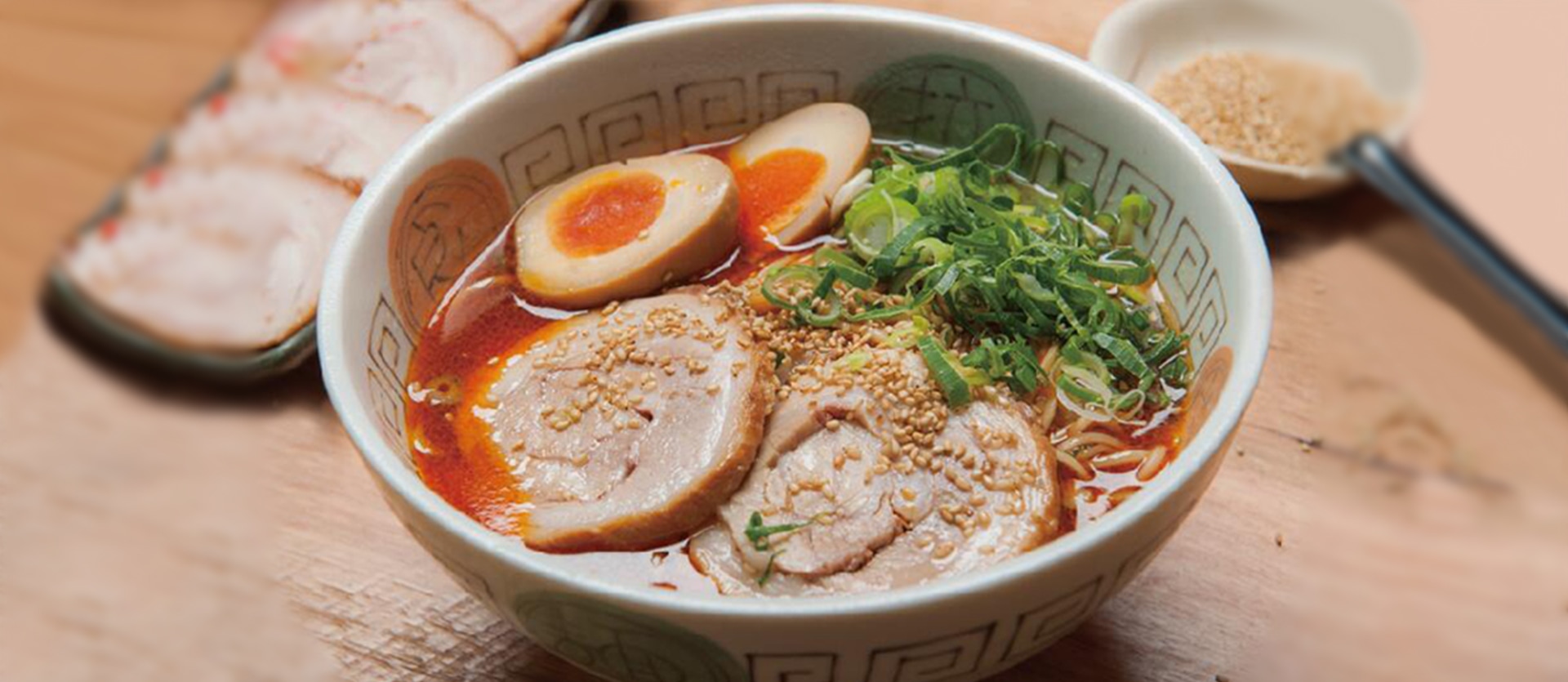 Chashu
Chashu
Chashu is made from pork belly stewed for several hours using our home made soy sauce, the meat is tender and infused with rich soy sauce flavour.
Soy Flavoured Egg
Soy Flavoured Egg
Our eggs are soft boiled until the yolks are set just right. The eggs are carefully peeled then soaked in a tare sauce until it is ready to serve.
Pork Soup
Pork Soup
Tonkotsu broth are cooked from pork bones, simmered for hours over high heat until the broth appears opague, rich and gelatinous.
Hakata Ramen is a Japanese cultural icon, broadly categorized by its three main ingredients such as thin egg noodles, salty broth and mixture of vegetables and meat toppings.
A wide variety of ramen exists in Japan, with geographical differences even in varieties that share the same name. The origin of ramen remains unclear. Some sources say it is of Chinese origin, while others say it was first found in Japan in the early 20th century.
At Ryo's Noodles, we serve authentic Tonkotsu ramen, which is widely regarded as a favorite ramen variety in Japan ever since it was first found in Hakata region.
The essence of Ryo's ramen is comprised of characteristic thin and springy ramen noodles made fresh in-house, and complemented with mouthwatering milky-white and gelatinous Tonkotsu broth, produced from simmering pork bones over 12 hours.
The flavours of Ryo's ramen will infuse your palate and bring you the unique taste of real Tonkotsu ramen.